What is a better way to bring in the new year, than feng shui-ing your bedroom! Here are the top five common feng shui tips to creating a harmonious energy bursting bedroom: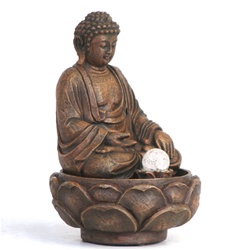 1) Create a well balanced ying and yang bed layout –Having a well balanced bed is key to creating a harmonious space. You want your bed to be your bed approachable from both sides with one bed side table on each side and avoid placing the bed in a direct line with the door
2) Pictures are worth a million words – Choose photos you would want
to see happening in your life for your bed room, as these images provide and create a powerful feng shui force for your mental state in mind
3) Relax with a splash of soothing color – Correspond your bedroom décor with the use of relaxing "earth colors", such as creamy brown to provide for a soothing flow of energy for sleep
4) Arrange different dimensions and levels of lighting – Lighting for any room provide for a strong effect on the final display and energy level of the room. To create these levels of lighting, you could use dimmers or candles.
5) Remove distracting electronics (i.e. exercise equipment, television, or computer) from your bedroom– The presented electronic items will interfere with the feng shui energy in your sanctuary place of rest and relaxation.