Sending a succulent as a gift, but want to make it more special?
Succulents are one of the most popular types of houseplants right now, and also one of the most popular gifts. What better to bring to a party, housewarming, or get-together than a live plant that requires almost no effort to take care of? But most succulents you can buy at nurseries and garden centers just come in a boring grower's pot, which is meant only to hold the plant until you are ready to pot it into a more permanent container or flower bed. An easy solution? Drop the succulent into a quick, decorative container.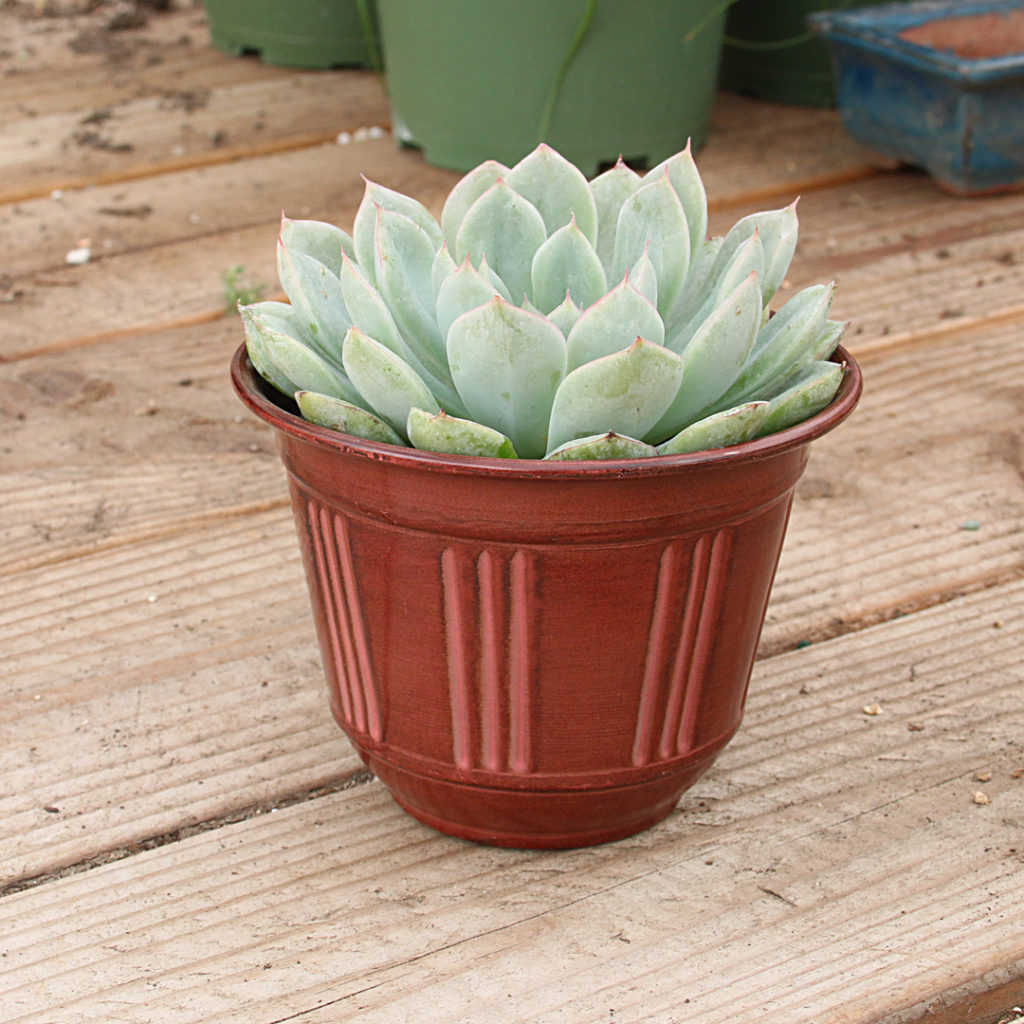 Adding a simple decorative container is all you need to do to make any plant instantly gift-able.
You can use anything from a traditional vase to a galvanized pail, wicker basket, even a sand bucket! Tie a decorative ribbon, piece of raffia, or twine around the pot to make it extra fancy. Is your container a little bit too big for your succulent? No problem, add some raffia, dried grass, moss, or tissue paper to fill it out.
Want to add an even more personalized touch?
Put a whimsical ledge hanger or charm on the edge of the pot. Adding a little figurine is an easy way to put a little bit of fun into an ordinary plant. You can use a ledge hanger figurine, which are made specifically to hang on the side of potted plants and vases, or something unique like a wine or glass charm.
All of the succulents in our store have the option of adding a special pot or fun figurine to the plant. Check it out the next time you might want to send a little succu-love to someone special.